Upcoming Classes
Good Foundations Puppy Programme starting Sunday the 29th of September from 11am to 12.30pm.
Please phone Samantha on 087 2389260.
About Samantha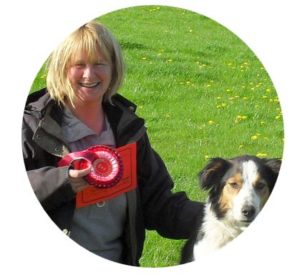 Champion trainer Samantha Rawson C.A.A.B. is a certified canine behaviour and training consultant who uses motivational and reward based methods and was the first dog trainer in the Republic of Ireland to be registered with the UK Association of Pet dog trainers. She stills works under their principals of kind fair and effective training methods. With over 25 years of professional experience Samantha knows you get back what you put in. Samantha provides dog training services in Dublin, Kilkenny, Carlow, Wicklow, Kildare, Wexford and Waterford and everywhere in between… Read More
Book Online
Private classes and behaviour consultations are always  available at a time to suit you.
Make Booking
Samantha's Media Apperances
Samantha has made appearances on national radio, providing advice on dog training and behaviour